Game overview
Flynn Firebird was down on his luck. Quite frankly, he didn't have any luck as the town's sheriff. He didn't get the bad guys, had no gal, and his horse was more valiant than him. That would all change when Flynn has the most unlikely encounter with a traveling gypsy.
It's dusty out there, but every now and again more than just a tumbleweed blows your way. Sometimes you just have to be in the right place at the right time and it'll smack you right dab in the face. That was a day Flynn went rogue.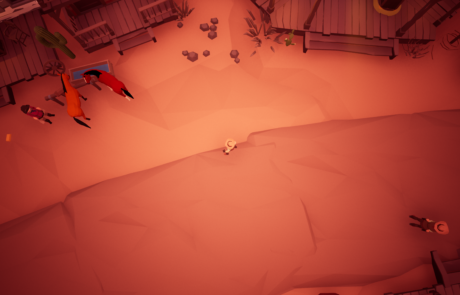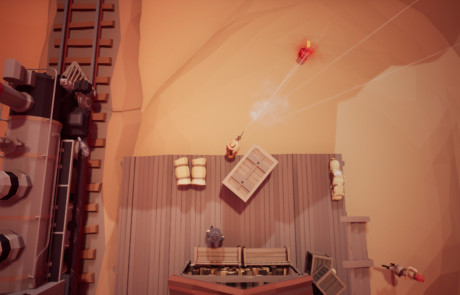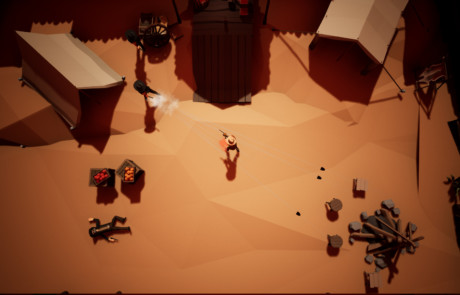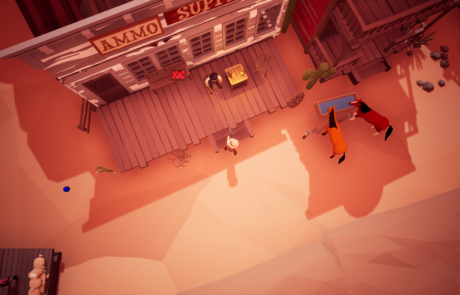 Gameplay
West Rogue is a top-down shooter where the player assumes the trigger finger of Flynn Firebird to shoot, build, and outsmart their way from town to town to wrangle the scum of the west.
Flynn progresses through a series of 20 – 30 levels of top-down shooter gameplay. Each level allows the player to earn gold, which they can then trade in at the general store for weapon upgrades. In addition, in each level, the player will also have the opportunity to search for parts of gear after an objective is met.